UTP – Filler metals for repair, wear and surface protection
High-quality industrial-use welding filler metals for maintenance, repair, and overlay welding. By adding the UTP and Soudokay brands to the voestalpine Böhler Welding brand network, the UTP Maintenance can look back on a proud history spanning 60 years as an innovative supplier of welding technology products. It is the global leader in the repair, maintenance, and overlay welding segment.
With roots both in Bad Krozingen (Germany) and Seneffe (Belgium), UTP Maintenance offers the world's most unique product portfolio for filler metals from its own production facilities. The Soudokay brand was established back in 1938, while the UTP brand began operations in 1953. Each of these brands therefore respectively look back on a long history of international dimension. By merging into the UTP Maintenance brand, the collective know-how of both brands—gathered over decades in the fields of metallurgy, service, and applications engineering—is now united under one umbrella. As a result, a truly unique portfolio of solutions for welding applications has been created in the fields of repair, maintenance, and overlay welding.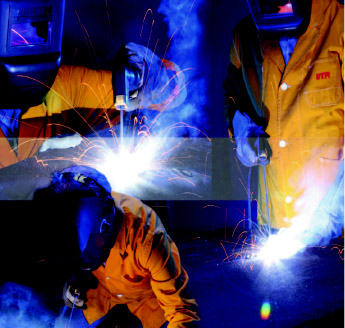 UTP continuously adapt our product portfolio of about 600 products to customer and industry specifications, while ensuring that we meet the highest quality specifications. From its in-house production facilities, UTP Maintenance delivers innovative, tailor-made welding filler metals for: unalloyed and fine-grained structural steel, low-grade alloyed steels, rust-proof, acid-proof, and heat-proof steels, nickel-based alloys, cast iron, copper and copper alloys, manganese steels, tool steels, and cobalt steels. The product portfolio comprises:
Stick electrodes
Solid wires and rods
Flux cored wires
Submerged arc wires and fluxes
Submerged arc strips and fluxes
Spraying - and PTA-powders